| | |
| --- | --- |
| SKU | 7000005800 |
| Legacy SKU | 80004000487 |
| UPC | 10054007148798 |
| Part Number | 558-BULK |
Connect wiring on the job reliably with 3M™ Scotchlok™ 558 IDC Run or Tap Connectors. They're made from flame-retardant polypropylene, and they're self-stripping for convenience, allowing you to easily connect tap wires to run (through) wires. These connectors are rated 600V for use in building wiring and 1000V for use in fixtures, luminaires and signs.
Red, polypropylene-insulated connector

Suitable for general purpose electrical connections on an auto, boat, van or trailer

Accommodates 18 to 16 AWG solid/stranded or 14 AWG stranded

UL Listed, CSA Certified and RoHS 2011/65/EU Compliant
| | | |
| --- | --- | --- |
| Product Dimensions | Imperial | Metric |
| Weight | 1.75 LBS | |
Shipping Dimensions

Weight
18.1 lb
Length
16.46 in
Width
12.13 in
Height
10.7 in
For industrial/occupational use only. Not for consumer sale or use.
3M industrial and occupational products are intended, labeled, and packaged for sale to trained industrial and occupational customers for workplace use.  Unless specifically stated otherwise on the applicable product packaging or literature, these products are not intended, labeled, or packaged for sale to or use by consumers (e.g., for home, personal, primary or secondary school, recreational/sporting, or other uses not described in the applicable product packaging or literature), and must be selected and used in compliance with applicable health and safety regulations and standards (e.g., U.S. OSHA, ANSI), as well as all product literature, user instructions, warnings, and other limitations, and the user must take any action required under any recall, field action, or other product use notice.  Misuse of 3M industrial and occupational products may result in injury, sickness, death, or property damage.  For help with product selection and use, consult your on-site safety professional, industrial hygienist, or other subject matter expert.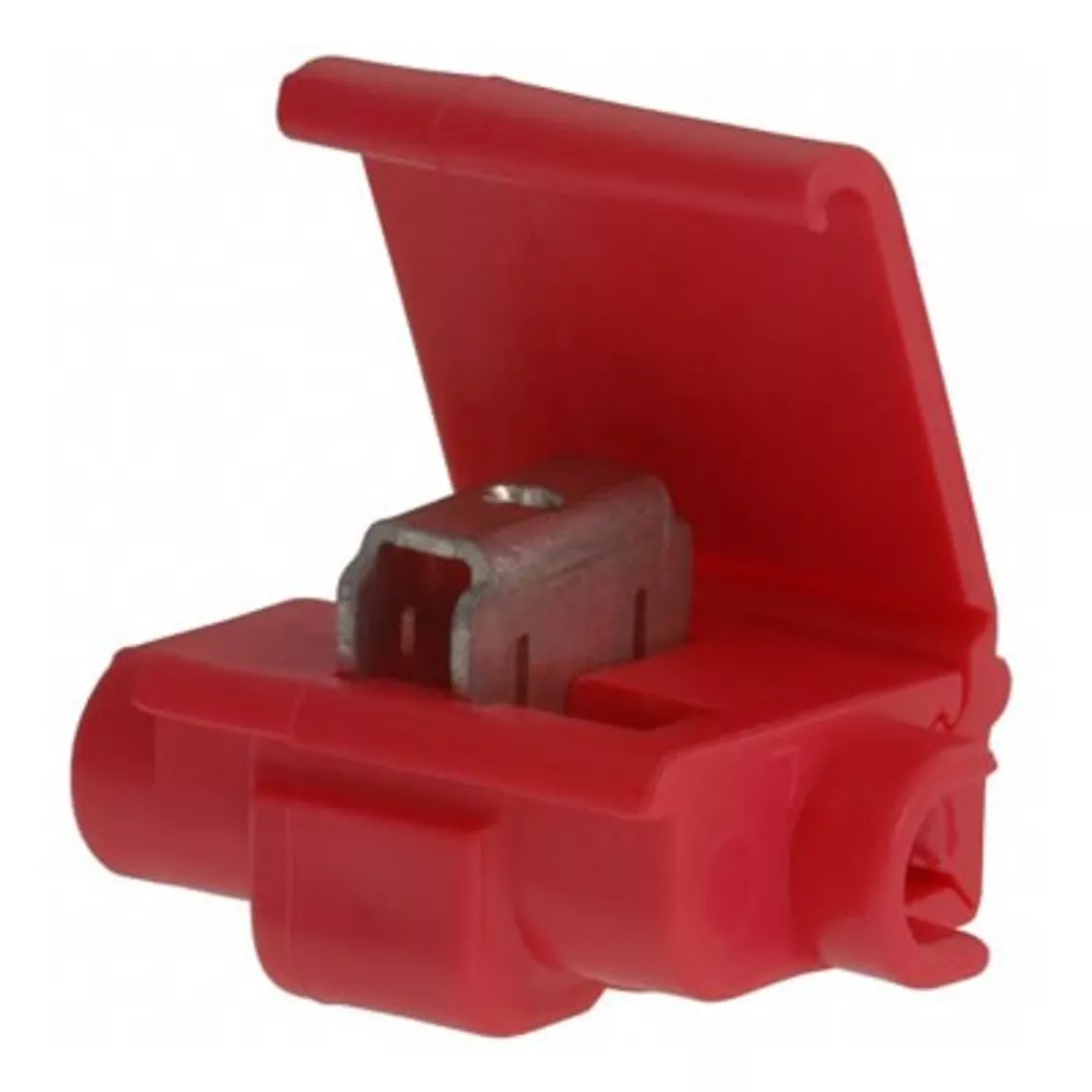 Build electrical installations more efficiently with these 3M™ Scotchlok™ 558 IDC Run or Tap Electrical Connectors. Their bright red color-coding lets you visually identify their size, and they're self-stripping to save you the step of doing it manually. These durable connectors are excellent insulators and are great for use in applications involving wiring of appliances, PA systems, fixtures, control circuits and even automotive, boat and RV wiring. They're suitable for use indoors and outdoors in extreme temperatures of up to 221 degrees F (105 degrees C) for trouble-free installations. These dependable connectors are RoHS 2011/65/EU Compliant, UL Listed and CSA Certified, so you can rely on their safety.
Add to cart