| | |
| --- | --- |
| SKU | 7000005870 |
| Legacy SKU | 80601103031 |
| UPC | 00054007061182 |
| Part Number | 564-BULK |
When quality counts on the job, choose this 3M™ Scotchlok™ 564 IDC Double Run Electrical Connector. It's rated for 32V applications and crafted from durable polypropylene for high-quality performance. Use this product to create an insulated connection for 2 run (through) wires. This connector is suitable for use in extreme heat; it withstands temperatures up to 194 degrees F (90 degrees C).
Beige polypropylene-insulated connector for parallel splicing

Suitable for control circuit wiring, fixture wiring, appliance wiring, signal and PA systems and automotive/boat/RV wiring

Accommodates 18 to 14 AWG solid/stranded (tap) and 12 to 10 AWG solid/stranded (run)

UL Listed, CSA Certified and RoHS 2011/65/EU Compliant
| | | |
| --- | --- | --- |
| Product Dimensions | Imperial | Metric |
| Weight | 1.75 LBS | |
Shipping Dimensions

Weight
17.55 lb
Length
16.46 in
Width
12.13 in
Height
10.7 in
Brochures, Catalogs & Data Sheets
Pdf

Data Sheets_3m scotchlok self
For industrial/occupational use only. Not for consumer sale or use.
3M industrial and occupational products are intended, labeled, and packaged for sale to trained industrial and occupational customers for workplace use.  Unless specifically stated otherwise on the applicable product packaging or literature, these products are not intended, labeled, or packaged for sale to or use by consumers (e.g., for home, personal, primary or secondary school, recreational/sporting, or other uses not described in the applicable product packaging or literature), and must be selected and used in compliance with applicable health and safety regulations and standards (e.g., U.S. OSHA, ANSI), as well as all product literature, user instructions, warnings, and other limitations, and the user must take any action required under any recall, field action, or other product use notice.  Misuse of 3M industrial and occupational products may result in injury, sickness, death, or property damage.  For help with product selection and use, consult your on-site safety professional, industrial hygienist, or other subject matter expert.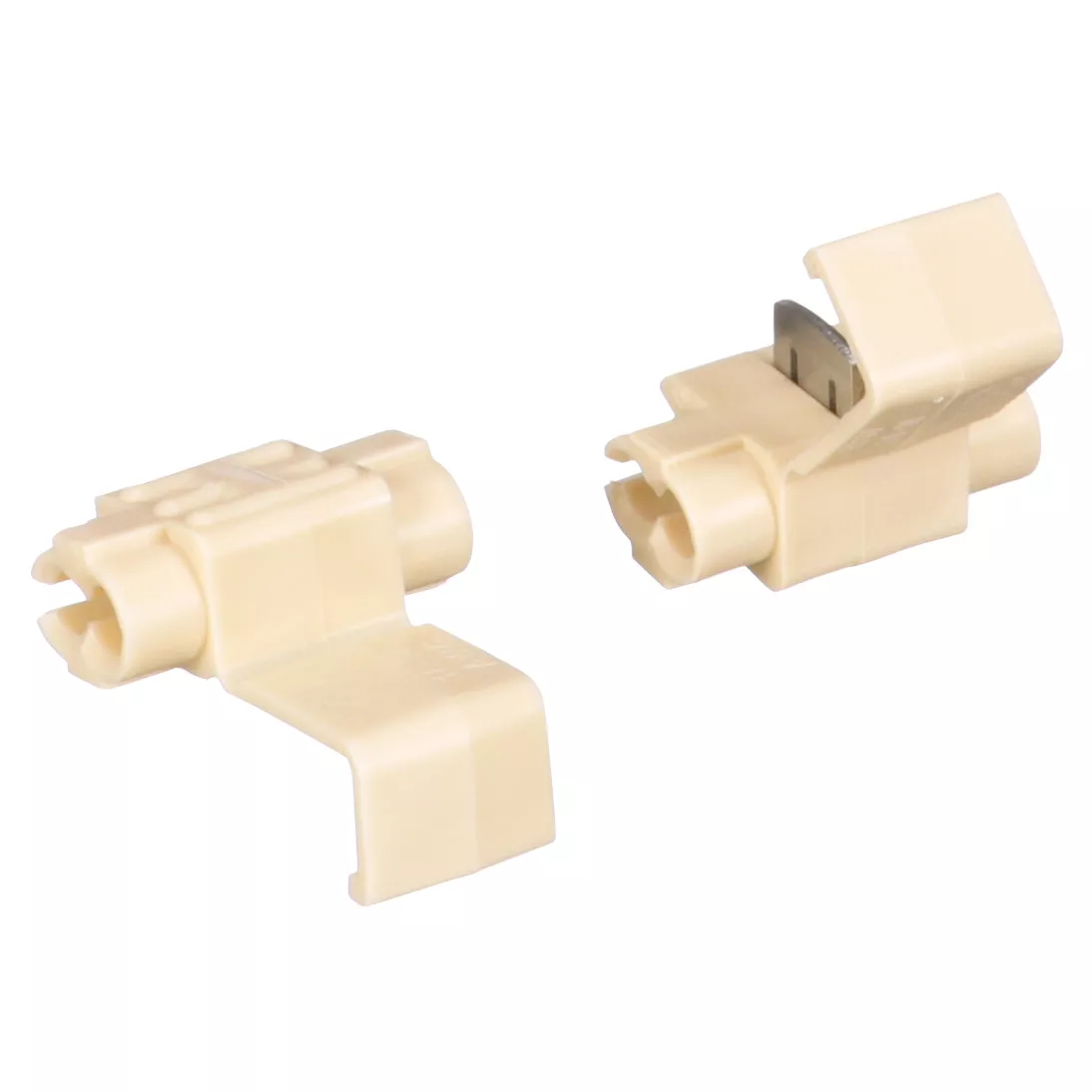 3M Scotchlok Insulation Displacement Connector 564 is a moisture-resistant double run tap connector for parallel splicing. It electrically connects two run (through) wires while insulating the connection. Polypropylene insulated and self stripping.
Add to cart