| | |
| --- | --- |
| SKU | 7000058006 |
| Legacy SKU | 80610253694 |
| UPC | 00054007092339 |
| Part Number | 314U-BIN |
When creating electrical connections, you need reliable, consistent results; you need this 3M™ Scotchlok™ 314U IDC Pigtail Electrical Connector. It has a brass element that ensures excellent conductivity with tin plating that defends against corrosion. This self-stripping connector is flame-retardant and insulates your wiring work in temperatures up to 221 degrees F (105 degrees C).
White cap and white body nylon-insulated connector is suitable to connect 2 or 3 wires

Accommodates a wire range of 1,5 - 2,5 mm2 solid or stranded
| | | |
| --- | --- | --- |
| Product Dimensions | Imperial | Metric |
Shipping Dimensions

Weight
7.889 lb
Length
8.938 in
Width
8.875 in
Height
9 in
Brochures, Catalogs & Data Sheets
Pdf

Catalogs_3m wire connectors an
For industrial/occupational use only. Not for consumer sale or use.
3M industrial and occupational products are intended, labeled, and packaged for sale to trained industrial and occupational customers for workplace use.  Unless specifically stated otherwise on the applicable product packaging or literature, these products are not intended, labeled, or packaged for sale to or use by consumers (e.g., for home, personal, primary or secondary school, recreational/sporting, or other uses not described in the applicable product packaging or literature), and must be selected and used in compliance with applicable health and safety regulations and standards (e.g., U.S. OSHA, ANSI), as well as all product literature, user instructions, warnings, and other limitations, and the user must take any action required under any recall, field action, or other product use notice.  Misuse of 3M industrial and occupational products may result in injury, sickness, death, or property damage.  For help with product selection and use, consult your on-site safety professional, industrial hygienist, or other subject matter expert.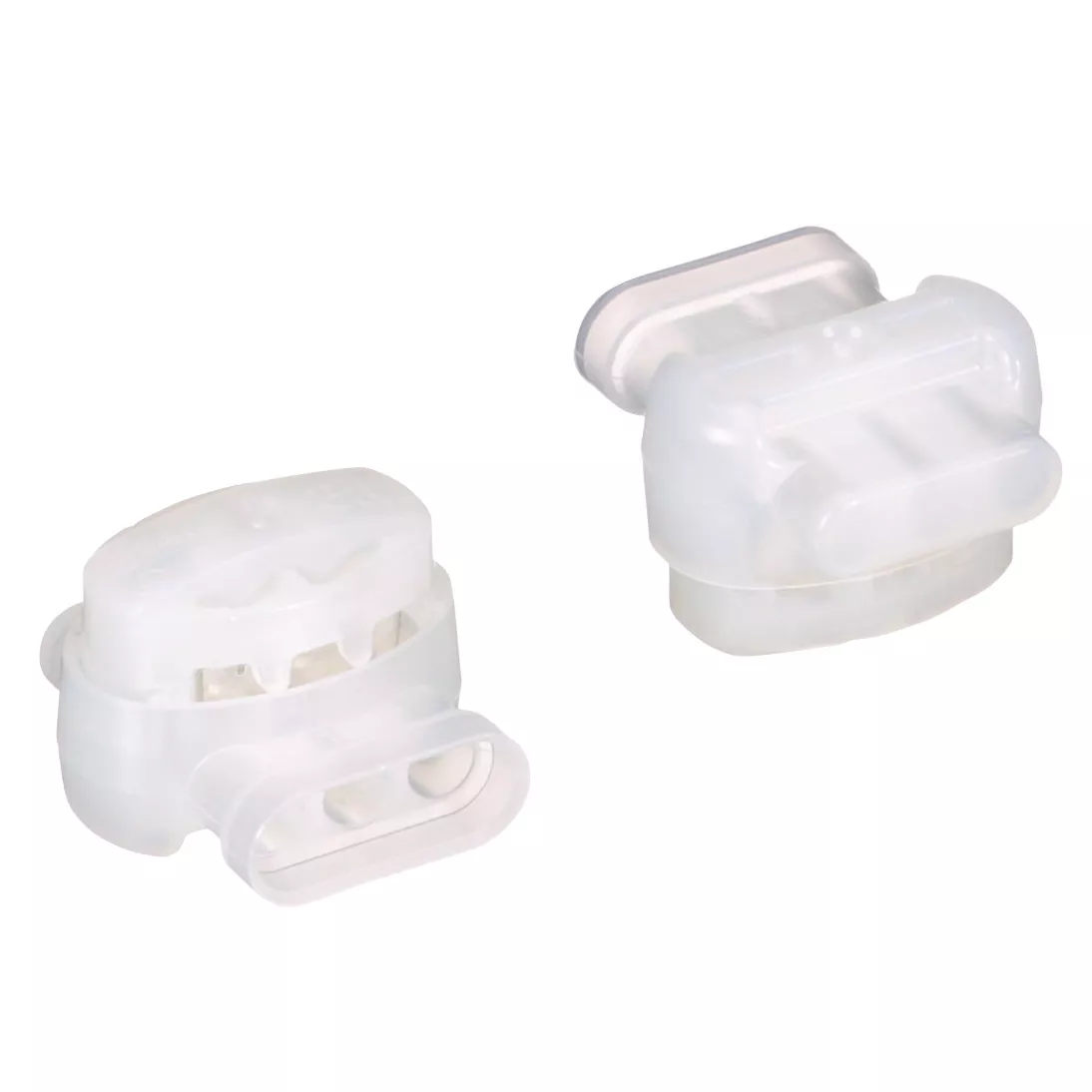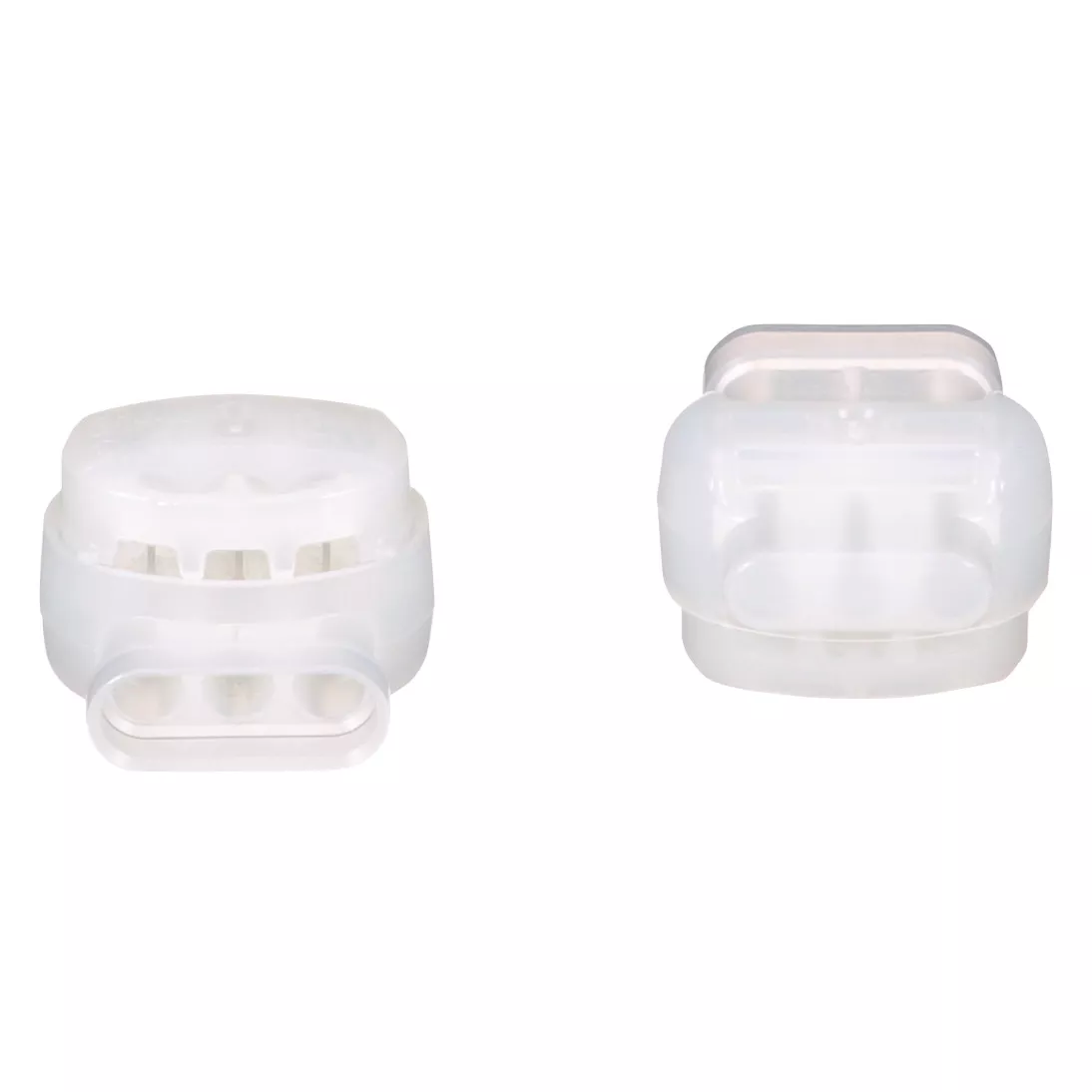 3M™ Scotchlok™ Electrical IDC 314U-BIN is a copper electrical connector capable of connecting two or three wire ends, solid or stranded copper wire, in a pigtail application and insulating the connection.
The wire range for the tin-plated-brass electrical IDC is 22-14 AWG solid or stranded, tinned or untinned (0.5-1.5 mm2) copper conductors. Made for use with common thermoplastic insulated wires (T, TF, TFF, TFN, TFFN, AWM, TEW, SAE-GPT) with a maximum insulation diameter of .150 inches (3.8 mm).
When used for general purpose applications, the maximum recommended current is 22 AWG - 3 AMPS, 20 AWG - 5 AMPS, 18 AWG - 7 AMPS, 16 AWG - 10 AMPS, 14 AWG - 15 AMPS.
3M™ Scotchlok™ Electrical IDC 314U-BIN is UL Listed, tested per UL Standard 486C and CSA Certified.
Add to cart