| | |
| --- | --- |
| SKU | 7000120438 |
| Legacy SKU | 60980021723 |
| UPC | 00051135089781 |
| Part Number | 08978 |
3M™ Side Molding and Emblem Removal Tool works with an air hammer to remove bonded moldings and by hand to remove emblems and scripts. The blade gets under the body molding or emblem and lifts it from the surface of the vehicle for a clean removal.
Tool easily removes side moldings and emblems

Blade cuts through double-sided tape or adhesives

Versatility allows work with an air chisel or by hand

Tool design makes a tough job easier

Blade edge cleanly separates molding from vehicle
| | | |
| --- | --- | --- |
| Product Dimensions | Imperial | Metric |
| Weight | 0.245 LBS | |
Shipping Dimensions

Weight
1.9 lb
Length
6.1 in
Width
5.8 in
Height
12.7 in
Brochures, Catalogs & Data Sheets
Pdf

Application Guides_door skin r
For industrial/occupational use only. Not for consumer sale or use.
3M industrial and occupational products are intended, labeled, and packaged for sale to trained industrial and occupational customers for workplace use.  Unless specifically stated otherwise on the applicable product packaging or literature, these products are not intended, labeled, or packaged for sale to or use by consumers (e.g., for home, personal, primary or secondary school, recreational/sporting, or other uses not described in the applicable product packaging or literature), and must be selected and used in compliance with applicable health and safety regulations and standards (e.g., U.S. OSHA, ANSI), as well as all product literature, user instructions, warnings, and other limitations, and the user must take any action required under any recall, field action, or other product use notice.  Misuse of 3M industrial and occupational products may result in injury, sickness, death, or property damage.  For help with product selection and use, consult your on-site safety professional, industrial hygienist, or other subject matter expert.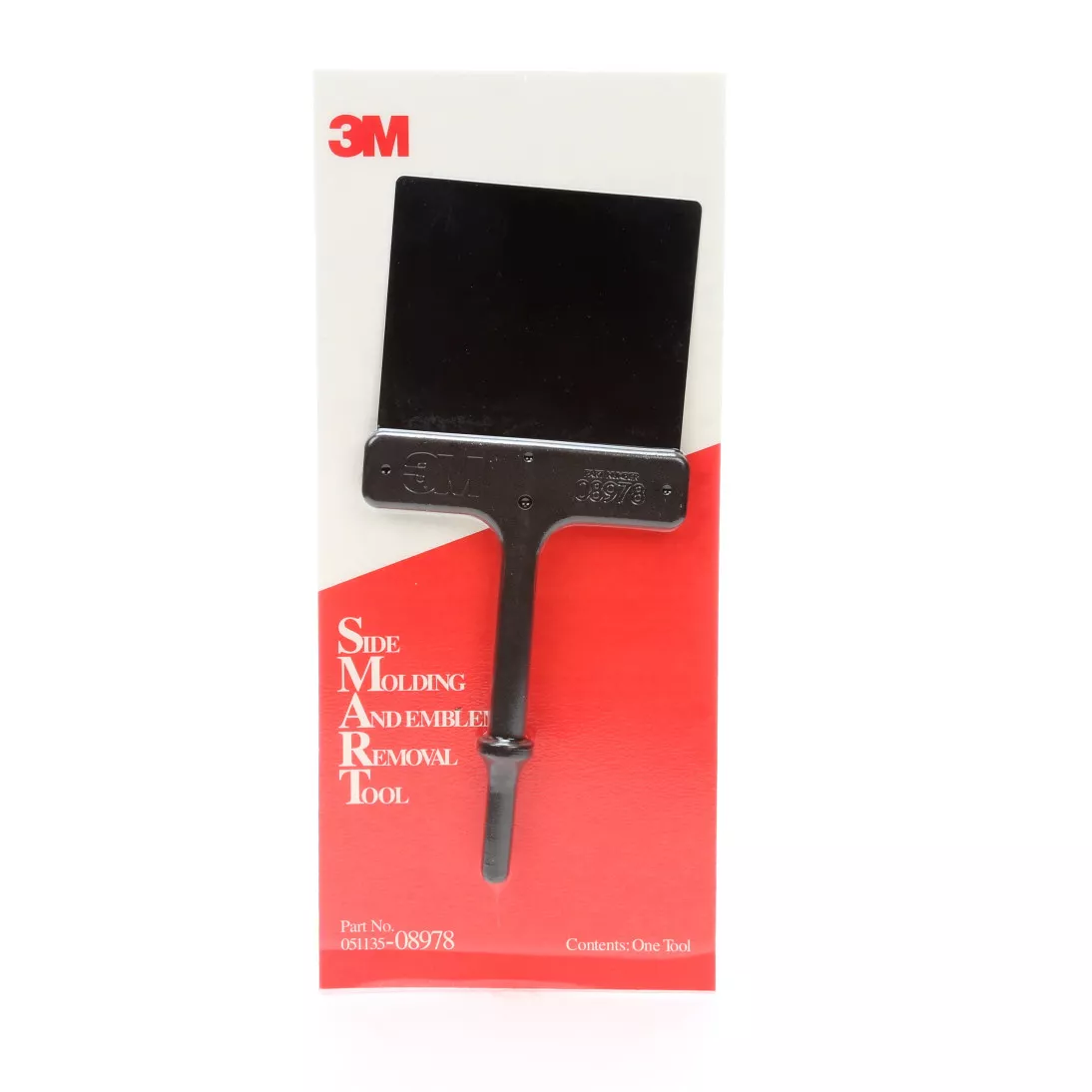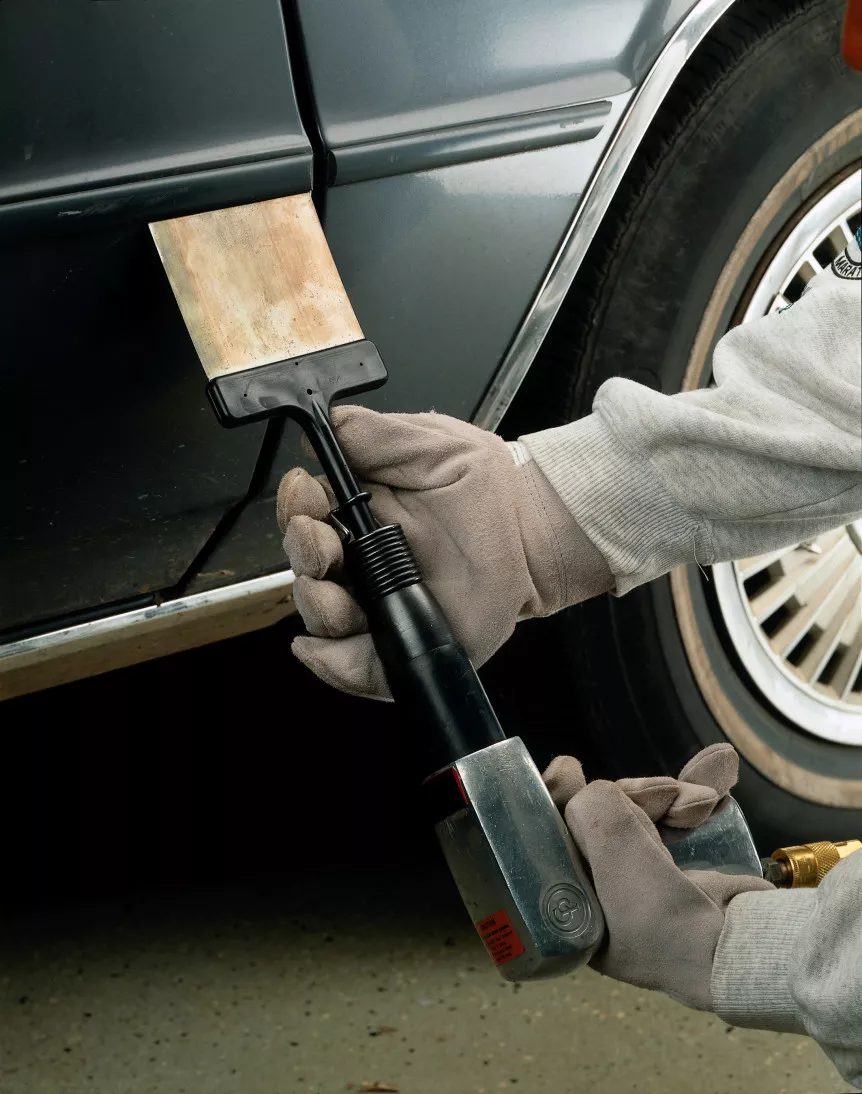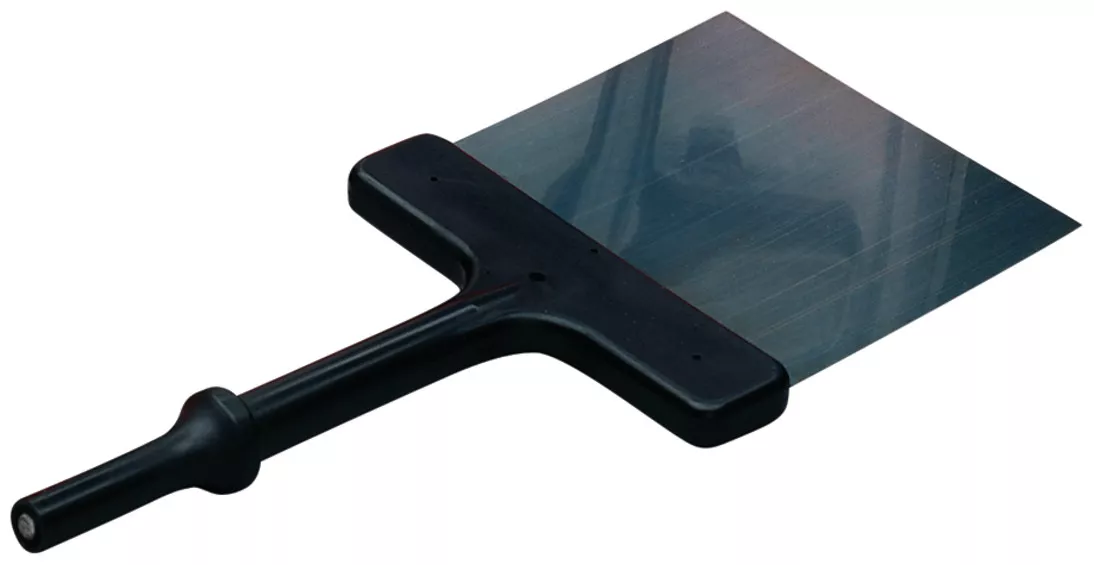 Remove Side Molding and Emblems with Ease
Removing moldings and emblems becomes an easier task with the 3M™ Side Molding and Emblem Removal Tool. The blade cuts through adhesives or double-sided tape to begin the process of separating the molding or emblem.
Cuts through Adhesives and Double-Sided Tape
Use this tool with the assistance of an air hammer (sold separately) to remove bonded moldings. The air hammer, also known as an air chisel, is a pneumatic tool with the capacity to separate bonded objects. Side molding has the reputation of being difficult to remove, but this tool makes the task more manageable.
Separation Allows for Reuse of Molding
The 3M Side Molding and Emblem Removal Tool separates a molding or emblem from the surface.
Add to cart